Paul has a double major bachelor of arts degree from the University of Pennsylvania and a juris doctorate from Brooklyn Law School where he won won awards for trial advocacy and litigation.
After graduating from law school, he began his legal career with the Brooklyn District Attorney's Office where he was quickly promoted to the Major Narcotics and Firearms Bureau. There, he prosecuted hundreds of felony cases and specialized in utilizing wiretaps, pen registers, trap and trace devices as well as other methods of electronic surveillance against major criminal organizations. Paul presented hundreds of cases to grand juries, including the possession and sale of largescale narcotics and firearms, attempted murder, robbery, assault, robbery, burglary, and white-collar fraud.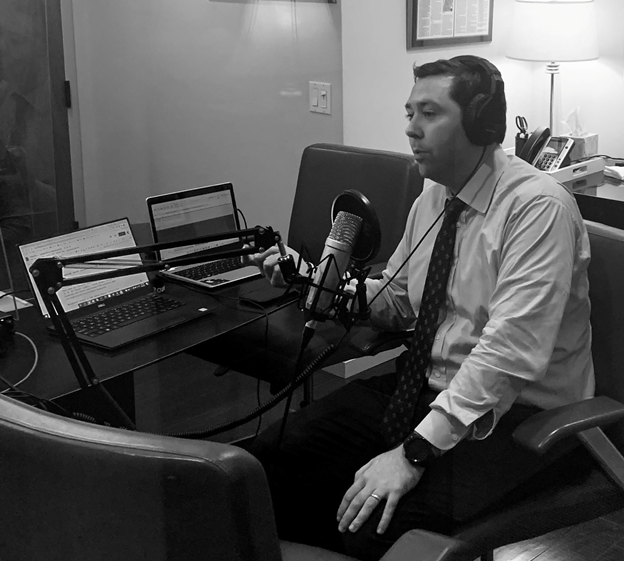 After leaving the district attorney's office, Paul worked as an associate at the Law Office of Jeffrey Lichtman, where he handled complex criminal defense matters. Paul tried kingpin narcotics trafficking cases, rape cases, DWI, fraud and firearms cases as first chair and was one of the four trial attorneys who defended Joaquin "El Chapo" Guzman during his trial in the Eastern District of New York federal court.
Paul joined Robert C. Gottlieb & Associates in May 2019 and is senior counsel to the firm.  He currently represents clients in a wide variety of white-collar and traditional criminal defense matters in federal and state courts both in New York and throughout the country.  Paul has obtained countless favorable results for his clients through non-prosecution agreements, motion practice, plea negotiations, hearings and trial.  Since joining the firm, he has tried both federal and state cases in New York, Vermont and California. 
As someone who has spent time both as a prosecutor and defense attorney, Paul brings a unique and unbiased perspective, looking critically at the arguments advanced by both parties in these cases and explaining their efficacy and merits. Paul also breaks down some of the more complicated judicial decisions in ways that don't require a law degree to comprehend. In Summation – The Final Word is not a podcast just for lawyers, it is aimed towards anyone who has a desire to understand the pivotal aspects of some of the most infamous court cases in America's history.
In addition to currently practicing as a criminal defense attorney, Paul has been published in the New York Law Journal and is a frequent recurring guest legal commentator on the Law and Crime Network, providing insight into contemporaneous criminal trials taking place all over the country.